Myopia Control at Edward Bancroft, OD and Palmer Vision Clinic
Myopia, or nearsightedness, is a common eye condition that affects children and adults. This condition is often present at birth, and it continues to worsen as the eyes grow. At Edward Bancroft, OD and Palmer Vision Clinic, we provide myopia control and treatment for other eye conditions at our Anchorage and Palmer locations. Our optometrist can evaluate your child's eyes to determine if myopia control is right for them.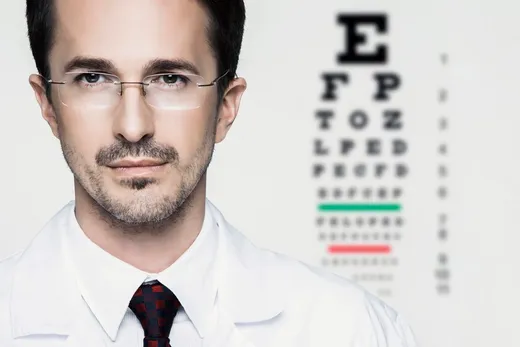 What Is Myopia Control?
While there is not a cure for myopia, there are several treatments that could slow the progression. Myopia control involves changing the structure and focus of the eye to reduce stress and fatigue. Different treatments include eye drops, orthokeratology (ortho-k), and other non-invasive methods. In addition, slowing the progression of myopia can help limit the possibility of eye problems later in life, such as cataracts or detached retinas.
Atropine Eye Drops
These types of eye drops have been used for many years with effective short-term results. They dilate the pupils and relax the eye's focusing mechanism. Myopia is linked to eye fatigue, and the drops can help reduce the effects of strain.
Orthokeratology
Orthokeratology, also known as ortho-k, is special contact lenses worn while you sleep to correct myopia. These lenses reshape the cornea and help children develop less severe cases of myopia as adults. In addition, they are generally comfortable to wear and convenient since they are worn as you sleep.
Multifocal Contact Lenses
Multifocal contact lenses have different strengths in separate zones of the lens to correct myopia. In addition, multifocal lenses come in soft lens and gas permeable options. Our eye doctor will help you choose the right lens for your specific condition. These lenses provide the convenience of being able to see in different situations without needing additional eyewear.
Contact Us for Myopia Control from Our Optometrist in Anchorage or Palmer
Routine eye care is essential for maintaining your vision and eye health. Eye exams are even more critical for children, especially before they start school, where their eyes are put under a lot of strain. Living with myopia is manageable as long as you seek treatment early. At Edward Bancroft, OD and Palmer Vision Clinic, we have treated children and adults of all ages with myopia. Contact our Anchorage or Palmer location to schedule your next appointment or to learn more about how we can help you and your child.